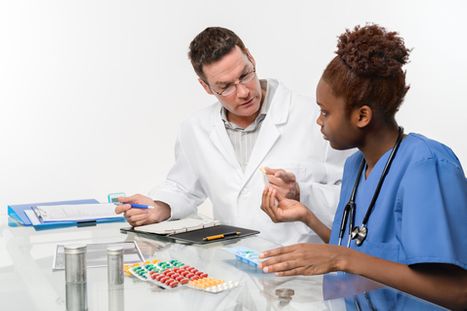 Professional Pharmacy is proud to offer Medical at Home pharmacy services which include specialized medication packaging and delivery to our patients who are considered homebound. Medical at Home is a service we provide to keep our patients adherent to their medications and take the hassle out of keeping their medications organized.
Medical at Home Patient Criteria
Patients with functional or medical impairments that prevent them from leaving their home independently
Patient needs assistance with activities of daily living (showering, eating, mobility) or instrumental activities of daily living (laundry, transportation, manage finances, housekeeping)
Patients receive assistance from agency, family member, or any other support service
Services We Offer
One-month supply of medications organized in personalized blister packs
At home medication delivery
Compounded medications
Medication synchronization
Over-the-phone consulting services
Are You Eligible?
Call the pharmacy and speak to a pharmacist to determine if you are eligible in receiving Medical at Home services.