Professional Pharmacy Offers Most Vaccines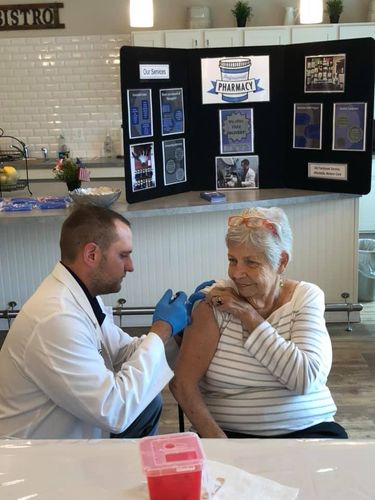 Schedule Your Vaccination
Professional Pharmacy offers immunizations during all business hours. We offer the convenience of online scheduling to expedite your time in the pharmacy. Please use the link below to schedule your vaccine.
COVID-19 Vaccination
We offer the COVID-19 vaccine from Moderna, Pfizer and J&J. Please use the link below to schedule your COVID-19 vaccine.
Do I Need a Prescription?
Professional Pharmacy has immunization-trained pharmacists that are authorized to administer CDC-recommended vaccinations. A prescription is NOT necessary in most cases.
Offsite Immunizations
Professional Pharmacy is pleased to offer vaccines in a variety of environments.
We'll come to you! As a local family owned independent pharmacy, we realize that some patients may not be able to get to the pharmacy to receive their immunizations. As a result, we are happy to travel to you or your loved one's place of residence to ensure that our community stays healthy. Restrictions apply.
Are you interested in having us arrange a vaccine clinic for an assisted living facility, group home, nursing home, employer group, etc? We would be happy to help you with that. Please call the pharmacy to discuss options.
Travel Vaccines
Professional Pharmacy offers immunizations for international travel. We have trained pharmacists that will ensure that you have the vaccinations (both recommended and required) for your upcoming trip. Please call the pharmacy for a consultation.