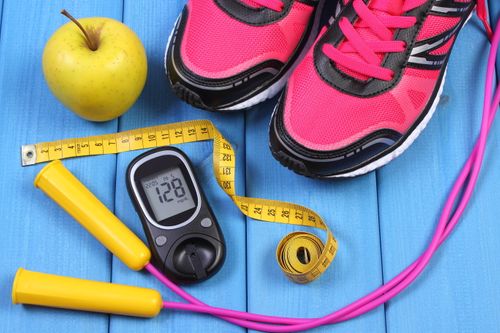 Don't Delay! Enroll in Diabetes Education Today!
Do you want to:
Improve your blood sugar and A1c levels?
Keep you blood pressure on target?
Better manage your cholesterol numbers?
Then Diabetes Education can help!
Diabetes education will help you learn how to manage your diabetes and be as healthy as possible by focusing on seven self-care behaviors:
healthy eating
being active
monitoring
taking medication
problem solving
healthy coping
reducing risk
Diabetes Education Works! Studies show that diabetes education helps people lower their blood sugar, blood pressure, and cholesterol levels. These things help you stay healthier and reduce the risk of diabetes complications.
Who Should Enroll in Diabetes Classes?
The best times for diabetes education are:
When you're diagnosed with diabetes
As part of your annual assessment of education, nutrition, or emotional issues
When new complications arise
During changes in your healthcare team or treatment
How Do I Enroll in Diabetes Classes?
Call Professional Pharmacy at 410-687-8113 to find out class date and times. Due to COVID-19 we are offering both individual and group telehealth classes.
If you are a provider and would like to refer a patient to our diabetes program, please complete the Diabetes Referral form and fax to 410-391-3922.
What is the Cost of the Program?
Most insurance covers the cost of Diabetes Education. Please contact Professional Pharmacy for more information.
Fill out the following form to let us know that you are interested. We will contact you shortly.