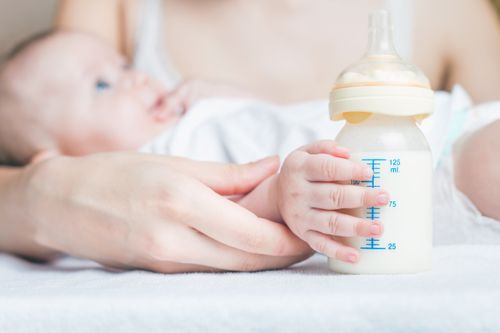 Professional Pharmacy is proud to support breast feeding mothers with our breast pump services. Our goal is to get new mothers the equipment they need to comfortably breast feed their babies as long as possible without paying the high costs of retail breast pumps.
How to get a Breast Pump:
You will need to ask your healthcare provider for a prescription with a diagnosis code. The healthcare provider can fax that to Professional Pharmacy at 410-391-3922. Click here to print a copy of the Prescription Order Form.
You will need to complete a medical equipment form and provide us with your insurance information.
Professional Pharmacy will contact your health insurance company on your behalf to confirm coverage and complete your order. We accept most insurance plans. Breast pumps are dispensed upon baby's arrival.
You have the option to pick up or having the equipment delivered right to your front door.
Professional Pharmacy offers the following breast pumps:
Ameda Finesse
Lansinoh Smartpump 2.0
Medela Pump In Style Advanced
Medela Pump In Style Advanced Back Pack*
Medela Pump In Style Advanced On the Go Tote*
Medela Pump In Style with Max Flow Tote*
Spectra S2 Plus
Spectra S2 Plus Kit*
Spectra S1 Plus
Spectra S1 Plus with Tote and Rechargeable Battery*
*This pump is an Insurance Upgrade Option, which includes convenience items and or features not covered 100% by insurance. Insurance reimburses only for items medically necessary to pump, so additional charges will apply which will be patient's responsibility.
Please call Professional Pharmacy at 410-687-8113 and we will be happy to answer any additional questions.