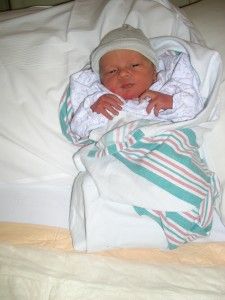 Care, Compassion, Commitment...Our Promise to You
Care is so important when you are beginning to plan for a new addition to your family. It's such a personal journey that may be met with ups and downs, challenges and, in the end, ultimate joy. Some of the staff at Professional Pharmacy have personally gone through this experience and recognize what you are feeling. Having someone that understands your needs, can answer your questions and provide the assistance you may need is very important. Our highly-qualified team at Professional Pharmacy is here to help you every step of the way and can provide:
Teaching for self-injecting medications
Knowledge of your medications
Up-to-date information on your insurance coverage
Education on all aspects of fertility care
We will work with your doctor and the individual treatment plan he has designed for you. Our experts will discuss each medication with you to make sure you are fully informed and comfortable before using any of your medications. You and your health are most important to us.
Medication and You
When it comes to medications, we know how confusing it can be. That's why Professional Pharmacy is here to help you every step of the way. Some of the most common medications and what they will do for you are:
Injectable Gonadotropins (Bravelle, Follistim, Gonal-F, Luveris, Menopur, Repronex)

This is a medication that stimulates your ovaries to produce follicles that contain developing eggs. While side effects are generally minimal, you may experience "twinging and pulling" in the pelvis due to enlarged ovaries. Other side effects include headaches, mood swings and increased vaginal mucous.

HCG 10,000 (Novarel)

HCG 10,000 matures the follicles and prepares them for ovulation

Progesterone

This is a natural plant derived hormone used to treat many conditions such as abnormal periods, aiding conception, maintaining pregnancy, natural hormone replacement therapy plus many others.

Cetrotide (Cetrorelix)

Cetrotide is an injectable drug that controls hormonal responses in your body which can affect the development of eggs in your ovaries. It helps to prevent a hormonal event known as the "LH surge".

Ganirelix

This is a gonadotropin-releasing hormone (GnRH) antagonist that is used to suppress premature luteinizing hormone (LH) surges. It prevents eggs from being released prematurely.

Lupron (Leuprolide)

Lupron is a powerful injectable drug used by physicians to help control the release of endogenous hormones in the body.
Whatever your needs are during this time, we can provide the support you need. Ask us any question - we'll give you the straight-forward, honest answers you want.
Because infertility is our specialty, Professional Pharmacy has a large inventory of all fertility medications so they are available to you 24 hours a day. We will contact your insurance company to discuss the medications and available benefits so you don't have to worry. Delivery is even available if you cannot get in to pick up your medications. Ask us for details.
Medications
Bravelle 75 IU
Cetrotide .25mcg, 3mg
Clomid 50 mg
Clomiphene 50 mg
Crinone 8%
Delestrogen 20 mg/ml
Endometrin 100 mg
Follistim AQ 75 IU
Follistim AQ 150 IU
Follistim AQ 300 IU
Follistim AQ 600 IU
Follistim AQ 900 IU
Ganirelix Acetate Inj.
Gonal-f RFF 75 IU
Gonal Multi-dose 450 IU
Gonal RFF Pen 300 IU
Gonal RFF Pen 450 IU
Gonal RFF Pen 900 IU
hCG 10,000
Lupron 2 week kit
Lupron Depot 3.75
Leuprolide 2 week kit
Luveris 75 IU
Menopur 75 IU
Micro Dose Lupron
Ovidrel 250mcg
Progesterone in oil 50mg/ml
Progesterone Suppositories 200 mg
Prometrium Capsules
Repronex 75 IU