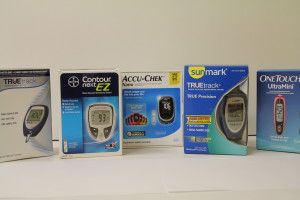 Why Should I Get Diabetic Education?
Diabetes is a challenging disease to self-manage. It can be overwhelming at first, and we want to help you learn how to manage this disease.
Once diagnosed with diabetes, a person's risk for heart disease, stroke, high blood pressure, blindness and eye problems, kidney problems, foot problems, dental disease, and nerve damage increases greatly.
The more information a patient has about diabetes, the better decisions a patient can make about how to appropriately manage their diabetes.
What Do I Have to Do?
Schedule some time with a pharmacist to discuss diabetes and the complications associated with the disease.
Additionally, we will review your blood glucose logs, counsel you on your current medications, and provide you with recommendations to better control your diabetes.
Contact us to make an appointment.